🌟 Welcome to The Coaching Queens Tribe's Attraction Marketing Membership
Hey Queen! Step into a realm of unparalleled growth with the Attraction Marketing Membership, exclusively designed by The Coaching Queens Tribe for ambitious female coaches! 💼✨
Let's help your online selling game and help you magnetize your dream clients. With enlightening masterclasses, engaging challenges, and a treasure chest of resources on client acquisition and mindset mastery, we're your ticket to success.
The Coaching Queens Tribe has crafted the ultimate formula – it's your time to shine and transform your coaching trajectory.
Picture this: a life where you seamlessly attract your dream clients, see the metrics rise, and rejoice as the conversions flow. Sounds dreamy, right? 💭✨ In this bustling world of online coaching, you're not just another name. You are a brand, a force, a unique voice that's waiting to resonate with your ideal clientele. And, guess what? We've got the blueprint to ensure that you do!
We Have Commitment and Real Results
We're not here to sell you flashy success stories that fade as soon as the sun sets. At The Coaching Queens Tribe, we believe in weaving success stories that stay, that inspire, and that bring about change. Wave goodbye to those hollow "Earn big in little time" promises. 🙌
---
What Packages Does Lisa Grum Offer Through the Attraction Marketing Membership?
1. Engaging Trainings & Talks 🎤
Lisa Grum is more than just a speaker; she's an experience. With over a decade of training prowess, she brings inspirational, personal, and authentic vibes to the table. Whether it's delving into the Growth Mindset, the intricacies of Online Businesses, or the essence of Empowering and holistic Leadership, Lisa knows how to captivate her audience. Plus, choose your preferred language: English or German.
Why Others Love Lisa's Talks 💬:
"One of the most inspiring talks I've encountered. Loved the practical tips for daily life!"
"Whenever someone mentions starting a business, Lisa's name tops my recommendation list."
"Listening to Lisa made me reevaluate my path. Her insights are invaluable!"
---
2. SEEN & SOLD: Your Digital Blueprint 💼
Dream of building a digital empire? Whether you're an existing service-based business owner or aspire to be one, 'SEEN & SOLD' is your perfect ally. Find your unique style, master visibility, and perfect the art of selling online.
Here's What Awaits You 🌐:
A clear, actionable step-by-step plan.
Option for exclusive 1:1 VIP mentorship with Lisa.
Engaging in online video training to refine your approach.
Consistent accountability support to keep you on track.
A global community of driven individuals, fostering an open-minded atmosphere.
Branding and tech toolkits to get your business off the ground swiftly.
Exclusive bonuses, templates, and insights from expert guest speakers.
Feeling the pull? Dive into this transformative journey and let your digital kingdom flourish.
---
 💰On Top Bonuses💰
Exclusive Savings Just For You!
Secure a special 10% discount on all the transformative programs and courses that get introduced during your time in the membership. A little thank you from us for being a dedicated part of our tribe.
Glistening Gift Bonuses
🎁 Gift 1: "Into The Spotlight" – Ever felt like a wallflower on social media? Dive into our proven 4-week roadmap. The transition from the shadows to confidently showcasing your brilliance live on platforms draws your ideal clientele closer. (Valued at $199)
🎁 Gift 2: "Conversion Content" – Harness the power of Instagram with an organic attraction-based content strategy. Position yourself as the go-to authority in your niche, gaining respect and recognition. Elevate your digital presence and influence. (Valued at $199)
🎁 Gift 3: "Breaking Free from Self-Sabotage" – Unshackle the chains holding you back. This course is your beacon, guiding you away from self-sabotage towards success, deep connections, and boundless self-worth. Discover and honor your incredible self. (Valued at $149)
🎁 Gift 4: "Roadmap to 5K Masterclass" – Looking to monetize your distinct expertise? We've got the exact pillars ready for you! Transform your knowledge into tangible earnings, making your mark as an in-demand coach. (Valued at $299)
---
🌸 What Do You Have To Gain?🌸
1. Unlock Industry Treasures 🗝️
Step into a realm where each new month brings forth fresh possibilities and transformative insights. With our program, you'll continuously be on the leading edge, absorbing knowledge that's always updated and in sync with the industry's pulse.
2. Comprehensive Key Training 📚
Every month, we invite you to an enriching masterclass that touches on the core pillars of success – from the magic of attraction marketing, and mastering the art of conversions, to amplifying visibility and authority. Equip yourself with techniques that are essential in today's ever-evolving market.
3. Thrive Through Growth Challenges 🌱
Engage in our monthly challenges that are carefully curated to push you beyond boundaries. These activities are designed to morph those lingering doubts into powerhouses of strength. From selling your offers to radiating magnetic energy, these challenges will mold you into the best version of yourself.
4. Co-Creation Sessions with Lisa 🎙️
Yes, the magic happens in real time! Every month, join Lisa in an exclusive Live Group Creation Call. A space where you can voice your queries, share your progress, and co-create. It's not just about learning; it's about building momentum hand-in-hand.
---
🌺 Are You Committed To The Process? 🌺
This Membership Might Just Be Your Jam If: 🌟
You're an ambitious coach, expert, or in a service-based industry, hungry for growth.
You crave a holistic transformation, desiring genuine, impactful results.
Your aim? Evolve both in mindset and in business, reaching those lofty goals.
Perhaps This Isn't Your Cup of Tea If: ☕️
Your passion lies in building a product-based business.
You're chasing quick fixes without the commitment to sustainable change.
The idea of tapping into the vast potential of online systems and social media doesn't resonate with you.
---
🌟 Meet Your Guide: Lisa Grum🌟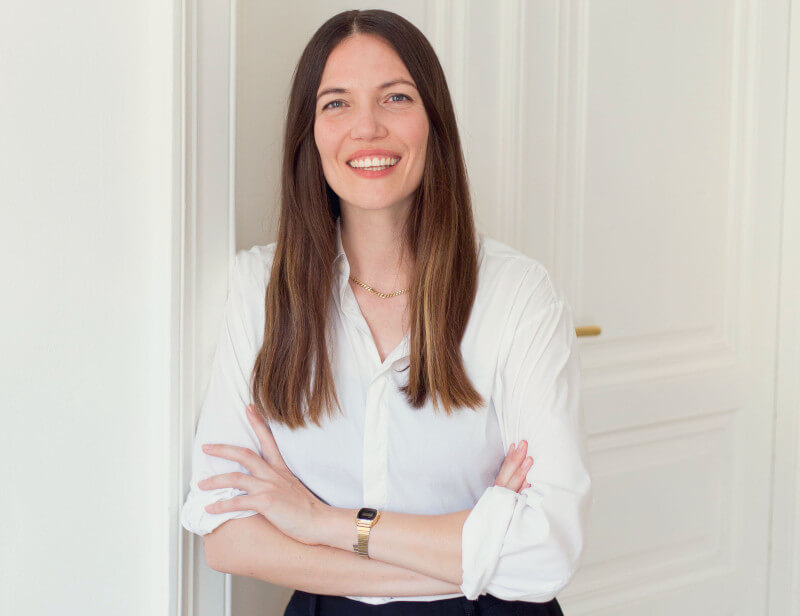 I'm Lisa. A coach, creator, visionary, and leader. My purpose is more profound than just titles; it's about transformation and empowerment. I help fellow coaches, experts, and leaders to shake off the chains of "I can't" and "I'm not good enough," replacing those doubts with a robust growth mindset. The goal? To construct businesses, careers, and lives grounded in personal values and needs.
If you're passionate about making a positive impact and cherishing an empowered, fulfilling life, we're already on the same wavelength!
Growing up in Austria, I was ensnared in the corporate world's allure, thinking that genuine success and stability sprang only from a regular 9-5 job. But life had other plans, and I now stand tall as a successful coaching business owner, soaking up every moment of life, traveling the world, and most importantly, empowering others to craft their best lives.
My journey wasn't always rosy. In my 20s, my thirst for a location-independent life led me to travel, work, and live abroad. While that sounds dreamy, the reality was far from it. I found myself juggling two jobs, training at the UN, then shifting to an NGO role. Life's pace was relentless, and my health took a toll. By 28, I was diagnosed with autoimmune diseases, a wake-up call triggered by stress.
Fast forward three years, and here I am – healed and reborn. The secret? Prioritizing self-care, setting boundaries, connecting with uplifting individuals, and staying true to what energizes my spirit.
My Achievements and certifications are as follows:
🎓 Accredited Mindset & Business Coach
🧠 NLP Foundations Certified
📈 Marketing Manager Diploma
🗣️ Certified Trainer
📚 MA in Political Science
🌐 BA in Sociology
✈️ International Work Experience
🖋️ Published Author
🕰️ Over a Decade of Professional Experience
It all boils down to this: we have the power to shape our mindset and destiny. Sometimes, all we need is a little guidance and someone to help illuminate our path. With over a decade of experience as a mentor and trainer, I've made it my mission to be that beacon of support, striving to help others like you succeed.
---
Your Questions Answered
Is there a minimum commitment?
Not! Join our month-to-month membership whenever you want and feel free to cancel anytime. Just send us an email two weeks before the next month begins, and we'll handle the rest. Though most of our clients adore the monthly support, reaping the benefits of always staying ahead in their game. Bonus? Sign up for six months, and you get an entire month FREE!
What if I miss the live calls?
Don't worry! Every monthly creation call and training is recorded. This means you can catch the replay at your convenience.
Is this membership suitable for both new and seasoned entrepreneurs?
Absolutely! Our community welcomes service-based business owners at every stage. Whether you're just starting or seasoned, if you need to hone your growth mindset, realize your vision, and attract clients, we're here for you.
Interested in exploring more of Lisa's programs?
We've got your back! Members receive a special 10% off on any programs or courses Lisa introduces (1:1 coaching is the only exception). Just touch base with our team, and we'll ensure you get your member perks.
Hear It From Other Queens
Here's what members are saying about their transformative journey with Lisa Grum and the Attraction Marketing Membership by the Coaching Queens Tribe:
⭐️⭐️⭐️⭐️⭐️ Kirsty Birch – Accountants Coach
"Lisa enabled me to take action and shifted my mindset. Now the path is clear. I'm ready to take action and achieve my goals. I would recommend anybody in need of clarity and accountability to get in touch with Lisa, she is a fantastic coach."
⭐️⭐️⭐️⭐️⭐️ Elisabeth Hofbauer – Marketing Specialist
"You will not believe it: I am finally implementing my action steps. Thank you from the bottom of my heart for the motivation! I love the way you coach."
⭐️⭐️⭐️⭐️⭐️ Polina Shakhova – Transformation Coach
"Lisa is such a brilliant coach. Asking me thoughtful questions and guiding me through my sometimes messy thoughts, she helped me to gain clarity."
⭐️⭐️⭐️⭐️⭐️ Mandla Nkosi – Digital Strategist
"Every session felt like a breakthrough! Lisa's approach in coaching is nothing short of magic. The strategies I've gained have transformed my business."
⭐️⭐️⭐️⭐️⭐️ Riya Patel – Branding Consultant
"Being a part of this membership feels like stepping into a powerhouse. Lisa's techniques are game-changers, especially for someone like me who was always skeptical about online growth."
⭐️⭐️⭐️⭐️⭐️ Carlos Mendoza – Life Coach
"Lisa doesn't just teach marketing, she helps you understand yourself, your potential clients, and how to bridge the gap. This membership has been pivotal for my coaching business."
---
Dive In & Transform
We invite you to immerse yourself in our world, where every strategy is an opportunity, and every session brings you closer to your aspirations. We're here, waiting to partner with you, to craft success stories that inspire.
(Secure your spot now using a Credit Card or PayPal)
---
To all the phenomenal South African women out there, the digital landscape offers boundless opportunities, and it's essential to navigate it with precision, passion, and a plan. If you've been searching for top-notch marketing for women's courses online in South Africa, then this membership is crafted just for you. Amidst the vast sea of online courses, finding the best marketing for women's courses online can be a challenge. But with the Attraction Marketing Membership, you're not only receiving a course but an experience tailored to the unique aspirations and challenges faced by women like you.
South Africa is a hub of talent, ambition, and potential. By blending these innate qualities with the right guidance, every South African woman can be an unstoppable force in the online marketplace. Don't let opportunities pass by or get lost in the clutter of generic courses. Choose a path curated for women, by women.