Business Process Outsourcing (BPO) has become an increasingly popular solution for companies looking to improve their efficiency and reduce costs. While most people are familiar with BPO services like customer service and technical support, many other types of BPO services can be outsourced to specialised providers. From finance and accounting to human resources and data entry, BPO services can help businesses streamline their processes and focus on their core competencies.
In this article, we'll take a deep dive into the different types of BPO services, what they involve, and how they can benefit businesses of all sizes. Whether you're considering outsourcing for the first time or looking to expand your outsourcing portfolio, this guide will provide you with the information you need to make informed decisions and get the most out of your BPO services.
Describe the Various Types of BPO
It isn't a one-size-fits-all procedure. BPOs can function as multi-channel or omni – channel, onshore or offshore, or shared vs. devoted. Each size company can gain from this adaptable, customizable business strategy. When contact quantities spike, as they often do around the holidays, outsourcing customer support can be a huge help for large businesses. BPOs service the requirements of large, moderate, and small-sized businesses and are characterised by their size, position, and specialty.
There are benefits for small- to medium-sized businesses (SMB) or small-to-medium enterprises (SMEs), such as transmitting overspill queries to an external provider call center without affecting existing staff workloads. Medium-sized BPOs typically work with businesses that have 500 to 5000 individuals, while large firm BPOs handle the requirements of organizations with over 250,000 workers. A small company BPO would vary somewhere around 1-500 employees.
Customer Service and Support
Consider this. Your customer base will explode as your company grows. Why not simply consider outsourcing your customer service needs rather than recruiting and training new staff in-house? You can reduce the cost of hiring new employees and providing them with necessary training while simultaneously enhancing the happiness of your current clientele. Moreover, by utilising offshore call centers, you can offer continuous service to your customers. These services often include inbound and outbound customer support services, such as phone, email, and chat support, technical support, and help desk services.
Finance and Accounting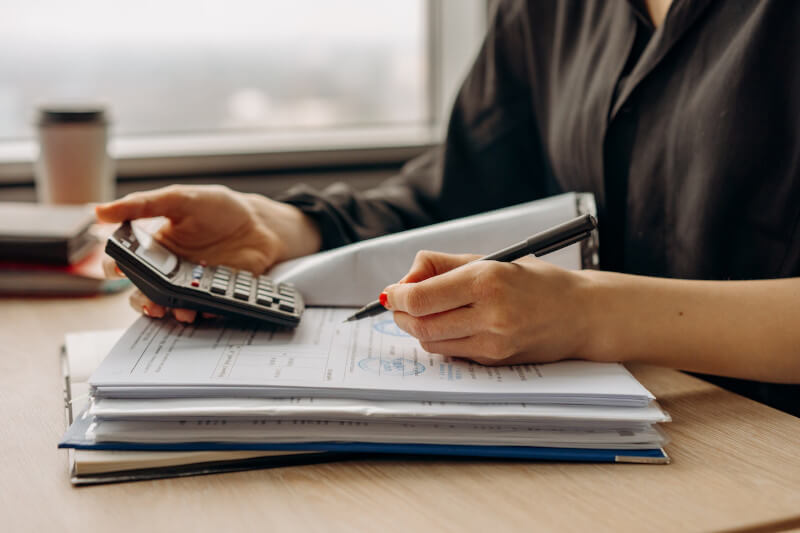 Finance and accounting are common business process outsourcing (BPO) services. Expert KPEO firms provide more than just bookkeeping; they also supply a variety of other services that can boost your company's bottom line. They can help your business with budgeting, auditing, and forecasting. Some KPOs can aid in business expansion by offering useful financial insights. The company provides a variety of services, including bookkeeping, payroll processing, tax preparation, accounts payable and receivable, financial analysis, research on markets around the world, management of investments, and guidance in avoiding legal violations. 
Human Resources
There has been a rise in the popularity of HR outsourcing, and the market is expected to approach $43.8 billion by 2024. Businesses can get help from outside agencies (known as "Recruiting Process Outsourcing vendors") for the duration of the process. These highly specialised RPOs can assist your company to streamline its hiring process from start to finish by doing everything from screening resumes and conducting interviews to creating a shortlist of qualified candidates. 
HR BPO providers can do more than just find new employees; they can also provide onboarding training to ease the transition into the company. Legal chores like tax filing, payroll management, and dispute resolution can all be outsourced to third-party companies.
Data Entry and Management
BPO data entry and management services are a popular type of outsourcing that can help businesses manage large volumes of data effectively and efficiently. These services include data processing, data entry, data cleansing, and data management, and can be used across a variety of industries. Outsourcing these functions to specialized BPO providers can help businesses free up resources, improve accuracy and reliability, and reduce operational costs. BPO providers use advanced software and automation tools to ensure the timely and accurate processing of data, allowing businesses to focus on their core competencies and achieve their strategic goals.
With BPO data entry and management services, businesses can improve their data quality and accessibility, reduce turnaround times, and make informed decisions based on accurate and reliable data. If your business is struggling to manage large volumes of data or seeking ways to improve its data management capabilities, BPO data entry and management services may be the solution you need.
Healthcare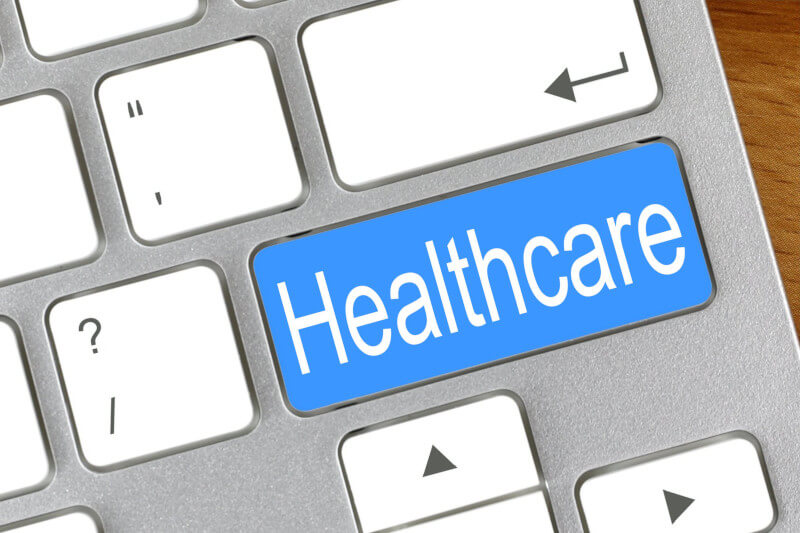 BPO services for healthcare are designed to help medical professionals and healthcare organizations streamline their processes and improve patient care. These services can include medical billing and coding, medical transcription, healthcare claims processing, and other administrative tasks. By outsourcing these tasks to specialized BPO providers, healthcare organizations can reduce their administrative burden, improve accuracy and compliance, and free up resources to focus on patient care.
BPO providers use advanced technology and software to ensure compliance with healthcare regulations and standards and to provide timely and accurate services. With BPO services for healthcare, medical professionals and healthcare organizations can improve their operational efficiency, reduce costs, and improve patient satisfaction. If your healthcare organization is struggling to keep up with administrative tasks or seeking ways to improve efficiency, BPO services for healthcare may be the solution you need.
E-commerce and Retail
To grow, online businesses need novel approaches to reducing the costs associated with running the business's back office. For this reason, many businesses are turning to e-commerce outsourcing services, which can save them a lot of money and time by handling routine but labor-intensive tasks. The tasks involved can be quite varied, ranging from answering incoming calls to providing customer service and processing orders.
By contracting with experts outside the company, you can rest assured that your most crucial e-commerce tasks will be handled by people who care about your customers' satisfaction. Since there is no need to invest in new infrastructure or provide training, you will have more money to put toward your company's primary goals. You can maximize efficiency and boost profits by contracting out a variety of administrative and customer service tasks. 
You can contact them via phone, email, text message, social media, or online chat. 

Providing Services in Data Entry 

Order taking 

All phone calls, incoming and outgoing 

Conducting surveys with customers 

Support for customers around the clock. 

The handling of invoices and payments 

Systematized categorization of goods 

Create potential customers 

Indirect sales strategies, including upselling and cross-selling 

Process administration for claims 

Handling Returned Orders 

Systems for handling customer service inquiries 

Processing and following up on orders 

Technical assistance 

Adoption of the product after the sale 

managing loyalty-based initiatives 

Facilitating the creation of payment portals that adhere to Payment Card Industry standards 
Outsourcing one's e-commerce operations allow brick-and-mortar stores to focus on what they do best, while still benefiting from the specialised knowledge and flexibility that outsourcing provides. The result is increased cost-effectiveness and client satisfaction.
Guide to Choosing a Business Process Outsourcing Company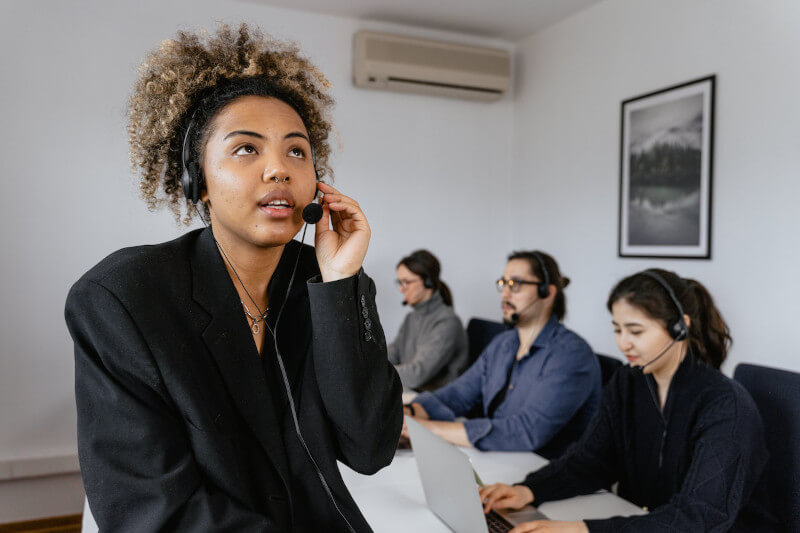 Business leaders need to make sure the BPO providers they work with help them achieve their goals while also making them more responsive to market changes and innovative in their approach to solving problems. Therefore, businesses shouldn't base their provider selection solely on the cost of a BPO contract. As a corollary, they need to evaluate each provider to see if they have the following, and take into account the provider's ability to deliver on the other factors:
Compliance and regulatory requirements

privacy protection needs

reporting performance measures to illustrate it is providing on contract terms

geographical location to fulfill business requirements and regulatory standards

 comprehension of the firm's industry and business

potential to meet the current requirements

scalability to meet future requirements.
In conclusion, outsourcing has become an integral part of many businesses strategies to achieve greater efficiency, cost-effectiveness, and competitiveness. With the different types of BPO services available, businesses can delegate a wide range of functions to specialized providers, freeing up resources to focus on core competencies. At P3People, they provide a range of BPO services to businesses of all sizes, designed to help them achieve their goals and remain competitive.
Their dedicated team of experts and state-of-the-art technology ensure that they deliver high-quality services that are efficient, reliable, and cost-effective. So whether you're looking for customer service and support, finance and accounting, human resources, data entry and management, healthcare, e-commerce and retail, IT services, marketing, and sales, or legal services, P3People is the company to use. Visit their contact page, to get in touch with them and learn how they can help you streamline your processes and achieve your business objectives.